Function and procedure

Debate and decision-making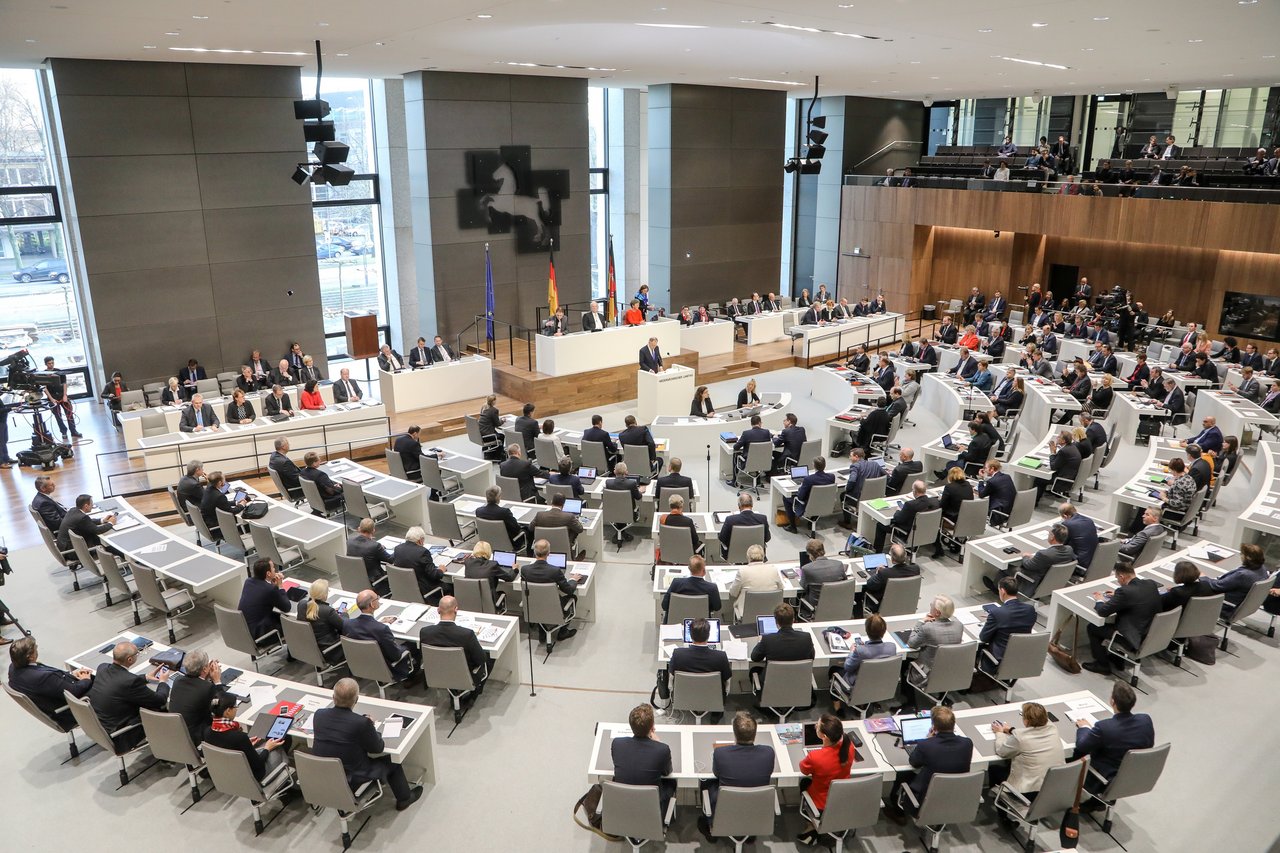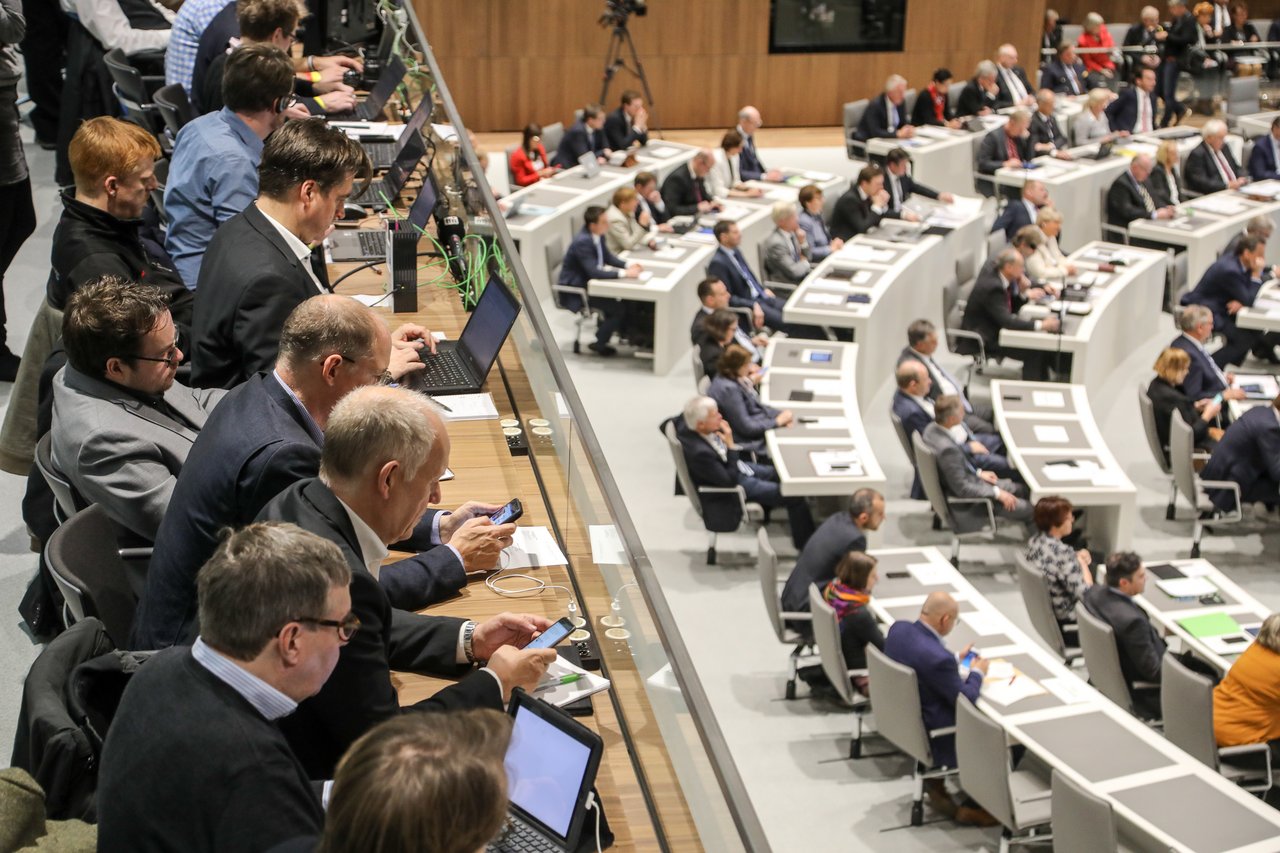 All of the Members of Parliament together form the plenary session of the State Parliament. In other words, the plenary session is the full meeting of the State Parliament. The place where the plenary session meets is called the plenary hall of the State Parliament of Lower Saxony in the heart of the state capital, Hannover. The full parliament generally meets once a month in a session that usually lasts three to four days – depending on the scope of the political topics that are to be put on the agenda. This sitting lasting several days is called a session. The Council of Elders plans the next parliamentary year well in advance to synchronise a number of dates. The dates of the sittings are set in the annual event planner. There are, however, also exceptions to the rhythm of sessions: the plenary session does not meet during the summer recess, which usually coincides with the summer holidays in Lower Saxony. In addition, additional sessions can be arranged at short notice (Article 21 Para. 2 of the Constitution of Lower Saxony). Plenary sessions are always open to the public: sittings can be followed directly from the public gallery or at home on livestream.
The plenary session is the centre of parliamentary debate. Speech and objection are the essence of the plenary debate, which is usually concluded with a vote. The plenary session discusses draft bills over two deliberations, other motions usually in one. This is where political proposals are subject to what is often a hard-hitting, intense debate in principle – all under the watchful eye of the public. Of course, not everyone has the time to follow the often very time-consuming sittings in detail. This is where the media comes in, following each and every plenary session.
MPs make full use of their right to speak in the plenary debates, whether in declared contributions announced by the Speaker, whereby brief interventions and interposed questions are also possible, or by way of interjections or protests. Many members of the audience are shocked both by this style of debate and at times the blatant indifference of some MPs, who study documents, read the newspaper or leave the plenary hall during the proceedings.
But this apparent inattention is characteristic of every working parliament: the positions of the MPs and parliamentary groups have already been intensely discussed in committee, working group and party meetings and are, therefore, often not new to the MPs themselves. For this reason, the purpose of the individual contributions to the debate is usually not so much to convince political opponents, but rather to clearly illustrate the various political viewpoints to the public – citizens and the media. The plenary debate allows MPs to give an account of their political actions and make the decision processes in the State Parliament, which have already taken place in the work group and committee deliberations, transparent and understandable.